F.A.Q.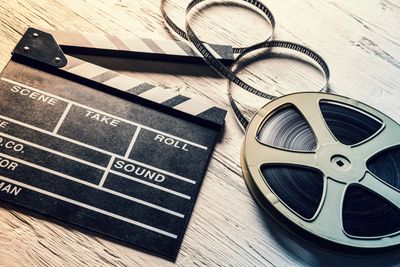 What information do we need to provide you with for an "explainer" video?
We would need to know the virtues of your product or service first. We would also need to know who your target market is (i.e what sort of demographic you are after). If there is any particular picture or logo that you want us to use in your video, you should provide that as well. And the website/url and other contact details that you want your audience to contact you at. As for your competitors, we can find that out ourselves !
How is 69secs different from other Video Making services offered in "online marketplace" type sites?
In "online marketplaces", they only "make" the promo video as per your instructions. You have to provide the script to them and possibly the pictures also. No marketing message or pitch from them. Some providers do offer to create the content of the video, but you never know how good their grasp of sales and marketing fundamentals is. At 69secs we study your product/service in detail, analyze the target market segment and competitive landscape and then prepare the script. And create the best promo videos - that would sell. We have been in the business of creating marketing content long enough to know how to resonate with potential customers.
What is the motivation behind "69secs"
There are many companies that offer end-to-end marketing and branding services, but operate at a price point of minimum Rs. 1 Lac per month. This is an exorbitant rate for most SME brands and companies in India. The parent company of 69secs, ForPressRelease is committed to offering an affordable, one-stop-shop solution to all your marketing needs and 69secs is a significant step in that direction.
Does "69secs" aim to serve any other entities except companies.
69secs offers solutions, not just for companies, but also for NGO,s, associations and organizations, and even about upcoming events and symposiums So if your organization is hosting a conference about the up and coming trends within your vertical, we at 69secs can help you with creating and promoting a video to advertise the same. And not just videos, we offer services ranging from Wikipedia and blog article writing and producing copy for your website, even designing promotional materials.
How long is the typical duration of a "69secs" video?
We thought that was obvious! Our videos are typically between 50 seconds to 1.30 minutes long, so an average of around "69 secs".
What other additional services do you offer?
For now, we offer additional features in our services, like "animation" in our videos - for an extra cost. Also we can get advertisements shot, using real ("live") actors, but that too comes for an additional price. We aim to diversify into "Radio and FM" ad's and possibly the design and content of "print ads" soon. Sign up for our newsletter, in the form below, to keep yourself posted about the latest developments from "69secs".